The opening day for James Cameron's Avatar Land is almost here. It has been 8 years, since the premiere of the first movie and we are finally getting a new Avatar experience at Disney's Animal Kingdom in Orlando, FL.
And guess what? We got a chance to check out all the amazing things inside this land!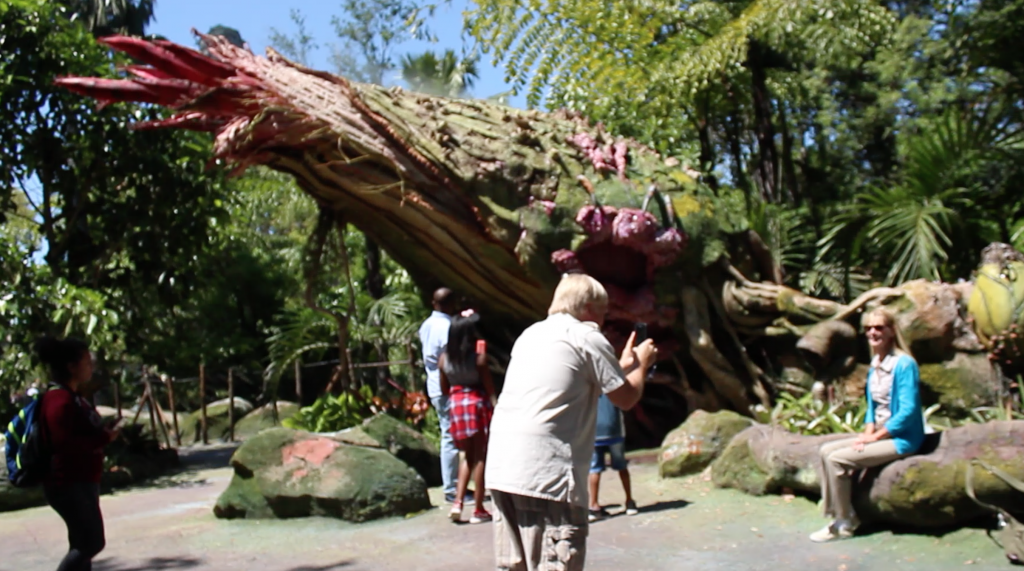 Once we entered this land, we were greeted by a large alien like tree. Amazingly, you can interact with it by playing on its drums. Occasionally, the tree would reward the guests with a mist for playing its drums.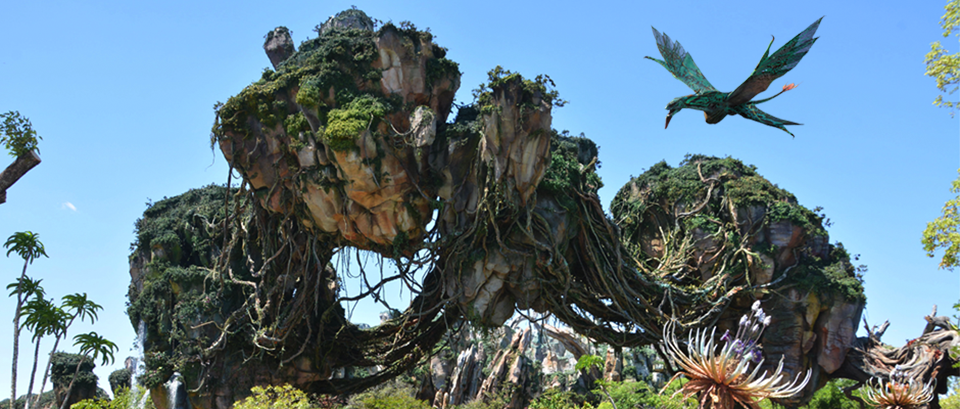 After a short walk down the path, we encountered the infamous 'Floating Mountains' of Pandora. Words could not describe the mesmerizing photo perfect view of the waterfalls from the floating mountains. If you were to stand closer to the water falls, you can feel its mist lingering on the hot days. Great place to cool off.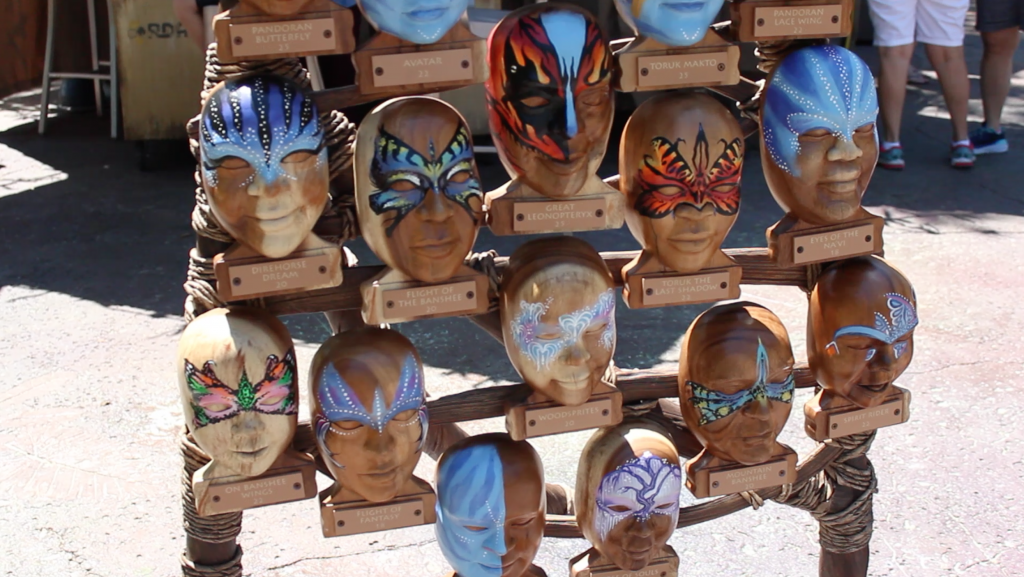 Right in front of the 'Floating Mountains', there is a small gift shop, 'Colors of Mo'ara'. Mainly, you will notice their special face painting service is offered here but they also carry a small selection of other goods. If you ever wanted to get your face painted, this is the place to do it. The artists do an amazing job and you too can become a Na'vi with blue paint.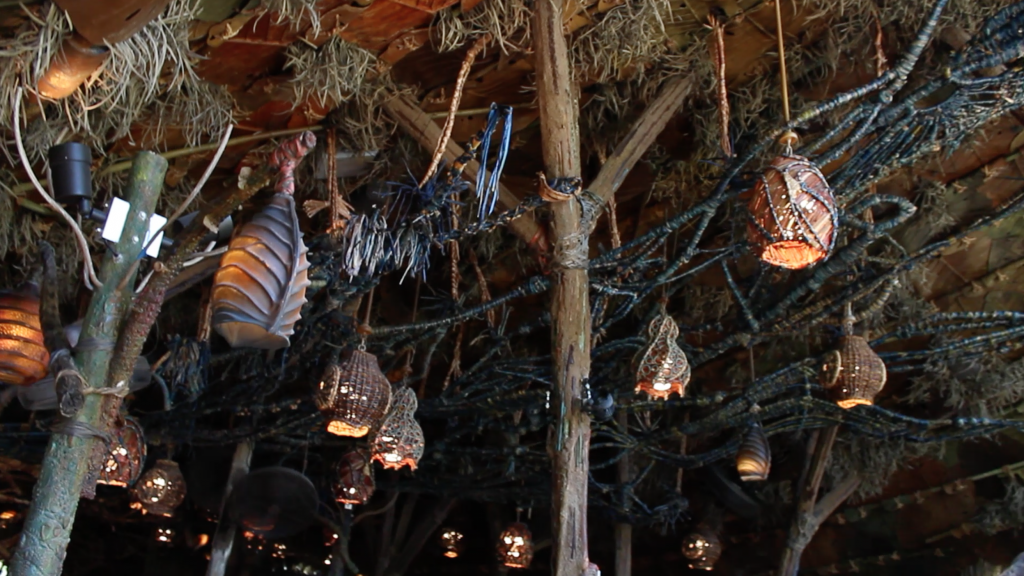 Traveling down a little further, we ended up on a pathway leading to the 'Na'Vi River Journey'. There we found ourselves waiting to board the 8 person boat. As we floated off in the boat, the amazing florescent colors from plants started to appear. Some of the plants animate, and some are stationary. We notice that there are lots of bugs and creatures that lurk around the forest. Its hard to try and see all of them, but its fun to know that they are there. It doesn't matter what direction you look, there is something to see at every corner.
The ambience sounds, you can hear the forest. Halfway through the river, we started hearing the tribes singing. Na'vi men and women start to march towards their festivities. Towards the end of the ride, we get to encounter a tribal Na'vi singing and enchanting as they are celebrating the festivities.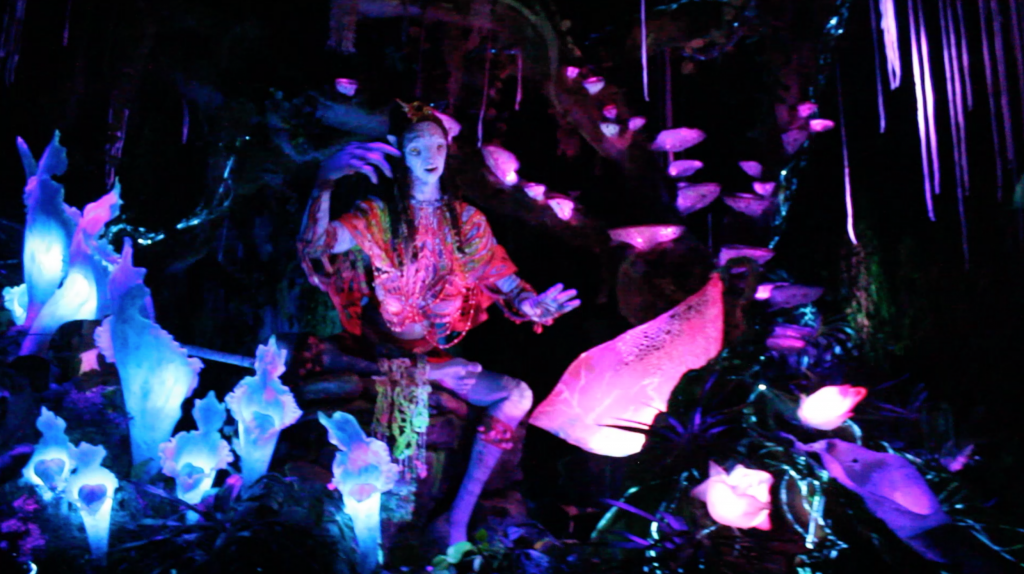 This 'Na'vi River Journey' is a great way to start out this section of the park. This boat ride is a bit familiar to everyone if they have been on others from Disney. We'd say that it is a combination of Pirates, Jungle Cruise, and Small World. Overall, it is a great attraction for families of all ages. Be sure to go on it multiple times and be on a look out for more surprises.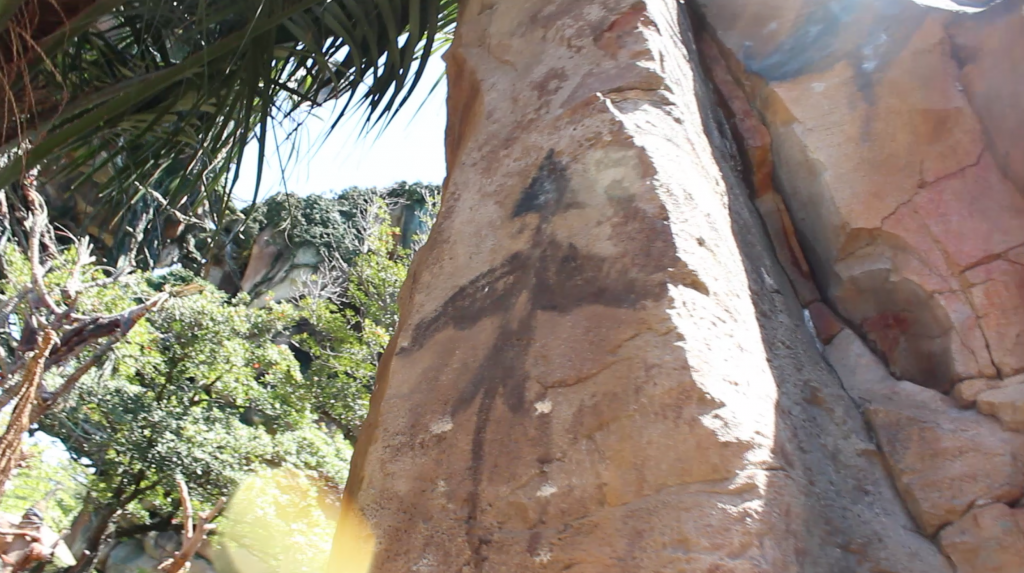 After the 'Na'vi River Journey', we made our way under the Floating Mountains to seek the most anticipating ride yet, 'Flight of Passage'. This ride has been teased for quite some time. As park officials have said, it will put you in the immersive world of Pandora. In addition, it is the closest experience you will ever get! Boy are they right.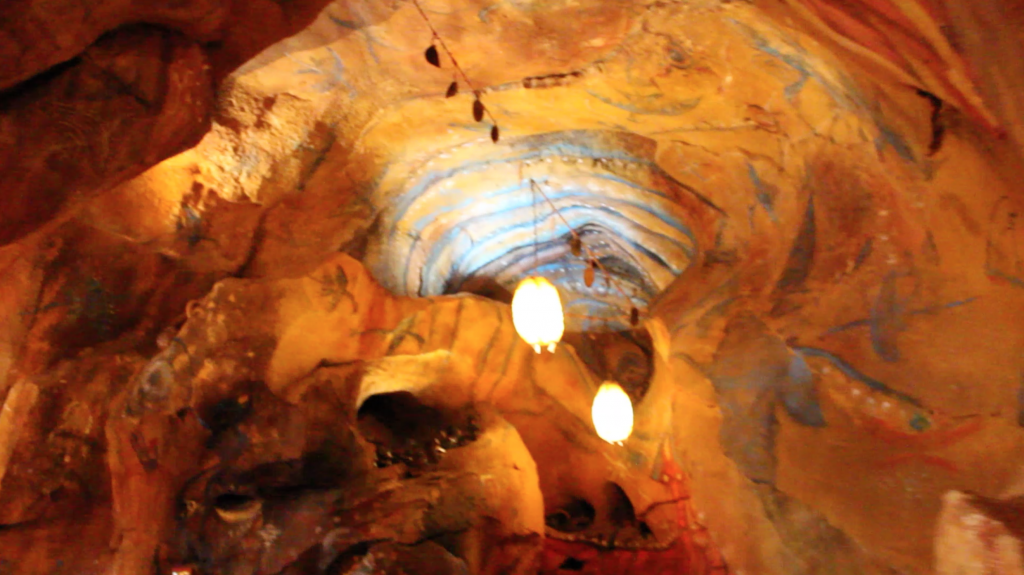 To start off, the line queue is something you can not miss. If you are fast passing this ride, be sure to get in line also, because you might want to ride it again. This line queue will take you through the caves, forest, and science lab of Pandora. We encountered amazing cave paintings as we passed through the first part of the line queue. The next area is the amazing illuminating forest. There, we found giant plants and flowers.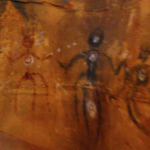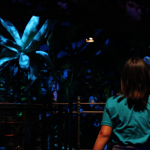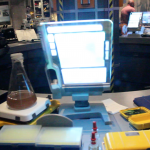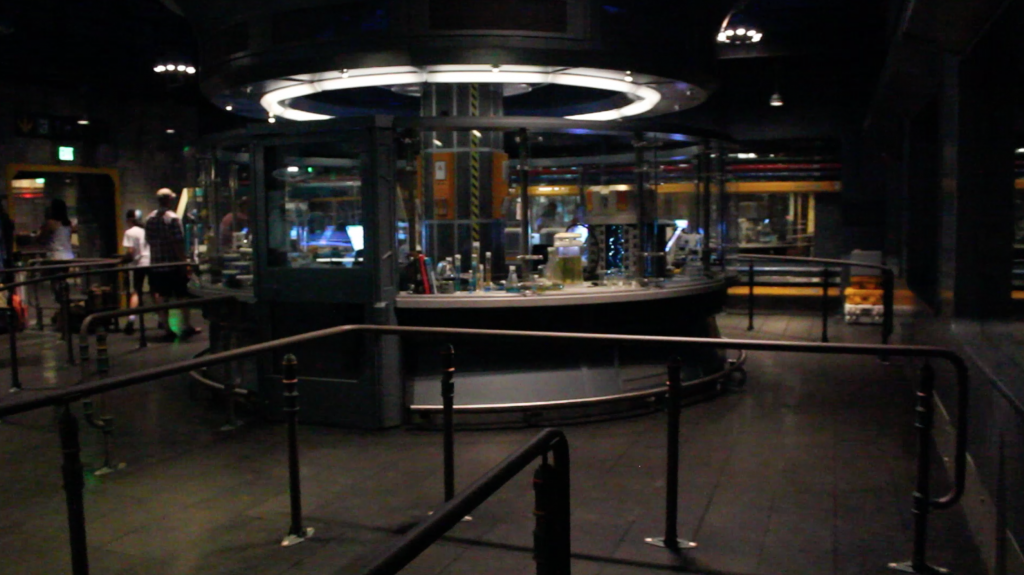 After, we entered the science lab, here we found tests and studies on DNA. The thing that stands out in this lab is the life sized Na'vi Avatar in a floating tank. You can see him twitching and moving. Just like in the movie, you can see him in the flesh. It is amazing how they can bring CGI to real life.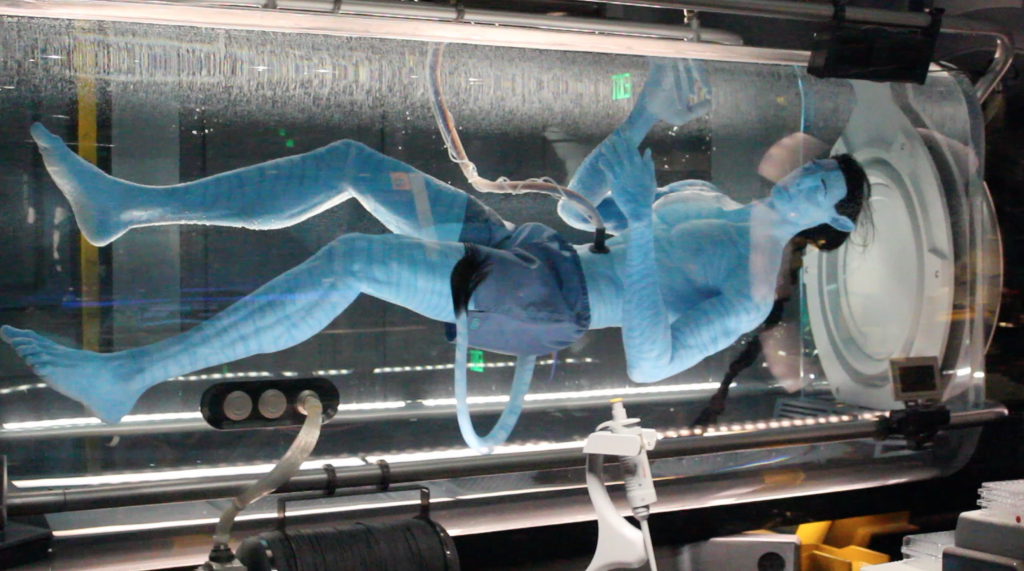 Soon after the lab, we found ourselves in line for the briefing of linking with an Avatar. They brought 16 people in line into the briefing room, one at a time. In the small enclosed room, all 16 personnel is scanned for parasites, cleaned then matched with the closest matching Avatar. After a couple of on screen videos, we got to finally step into a room with linking machines. They look like a bicycle from your local fitness gym. We were all offered a pair of 3D goggles and a seat on the machinery. We then got locked into the system and next thing we knew, we were flying in the world of Pandora.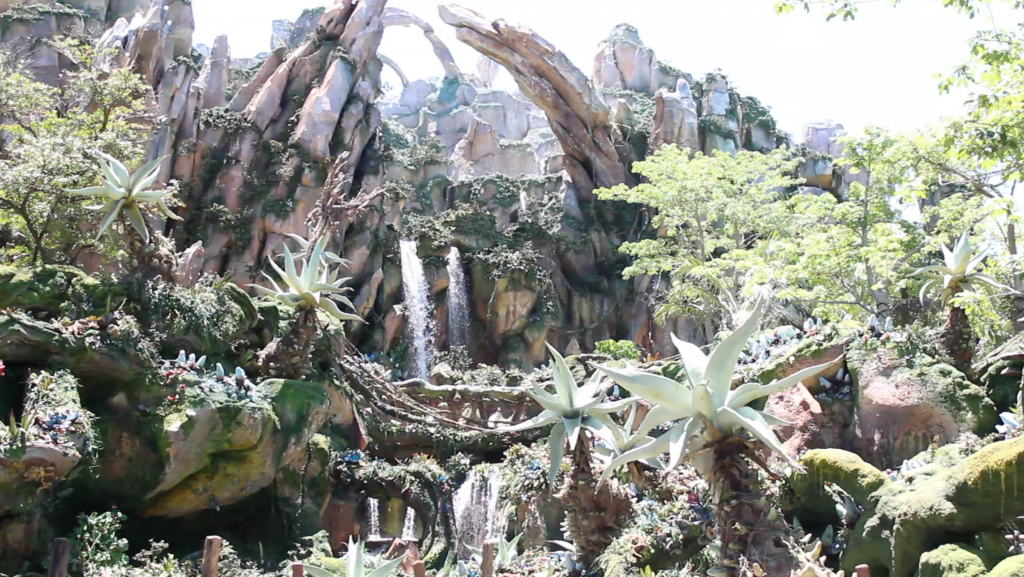 Nothing could describe the amazing views and feelings of the experiences. I can feel the wind passing by as the Banshee glide through the lands. Breathing the scents and fragrant of each place gives a unique memory that distinctively separates each scene. I could feel the mists of water when flying above the waters of Pandora.
The most amazing thing is that you can feel the Banshee breathing as you ride. When the Banshee is stressed, they are breathing really fast. When they are using strength, their necks starts to tense up.
This ride is a whole new level of experiencing a new world. After the ride was over, I didn't think about anything else, except wanting to ride it again.
This is the type of ride that I don't they will ever get old over time.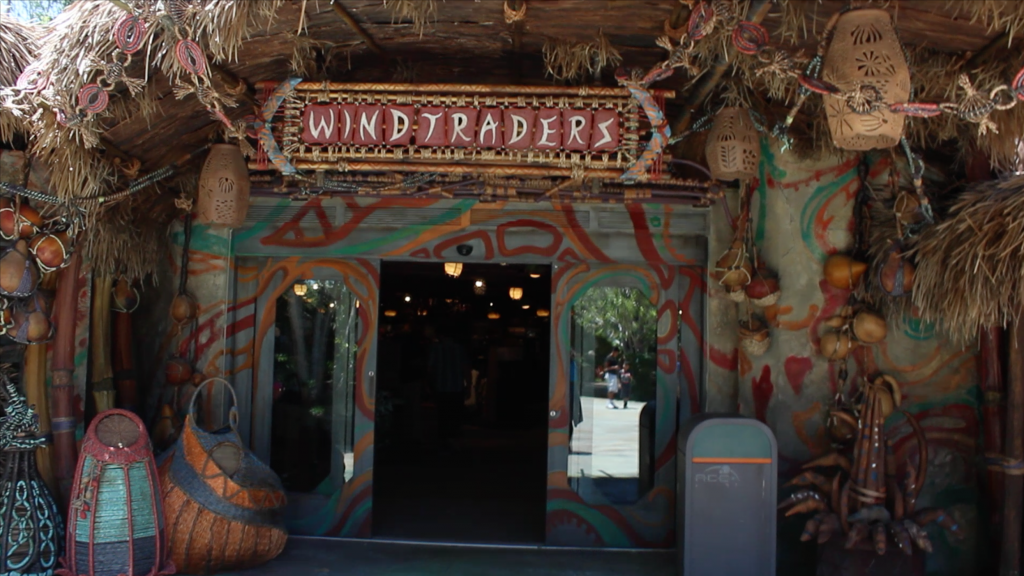 After exiting the ride, we found ourselves in the the 'Windtraders' gift shop. There we found some unique and fun items. Cute Pandora animal plushes are available for purchase. You can print out your own Avatar with your own face on it. They have these high tech scanners that map out your face and 3d print them. There is one item that the kids will leave this store with; and that is the puppet Banshee. It goes on ones shoulder, it animates through controls that goes to the opposite hand. You can extend its wings, wag its tail, move its head, and even chomp on ones hands. Be sure to save up on some money, cause this store might take some.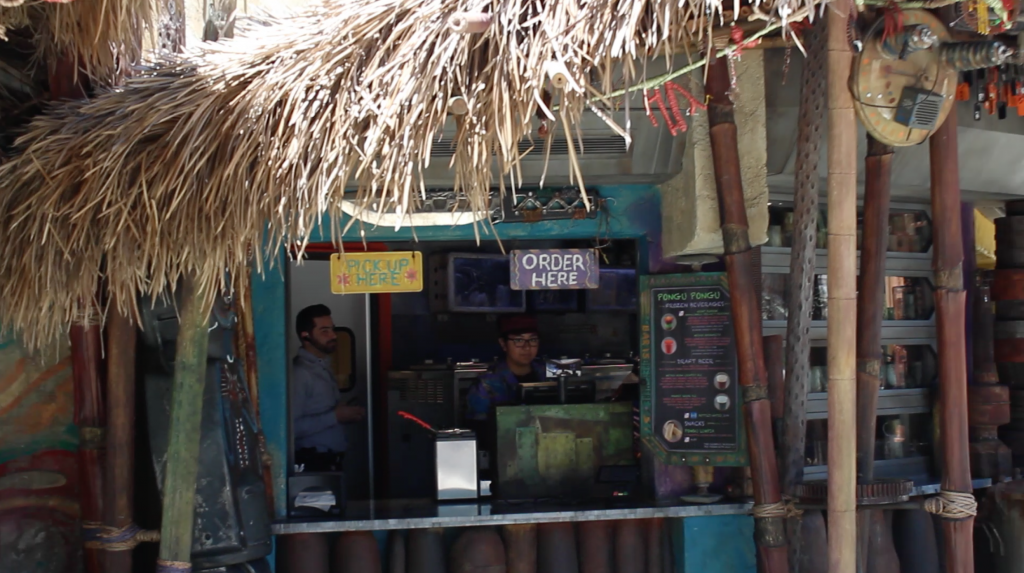 Once we excited 'Windtraders', we found a watering hole with amazing slush drinks called 'Pongu Pongu'. There you can find drinks that glows in the dark. We saved our Pongu Pongu experience for next time when we visit during night time.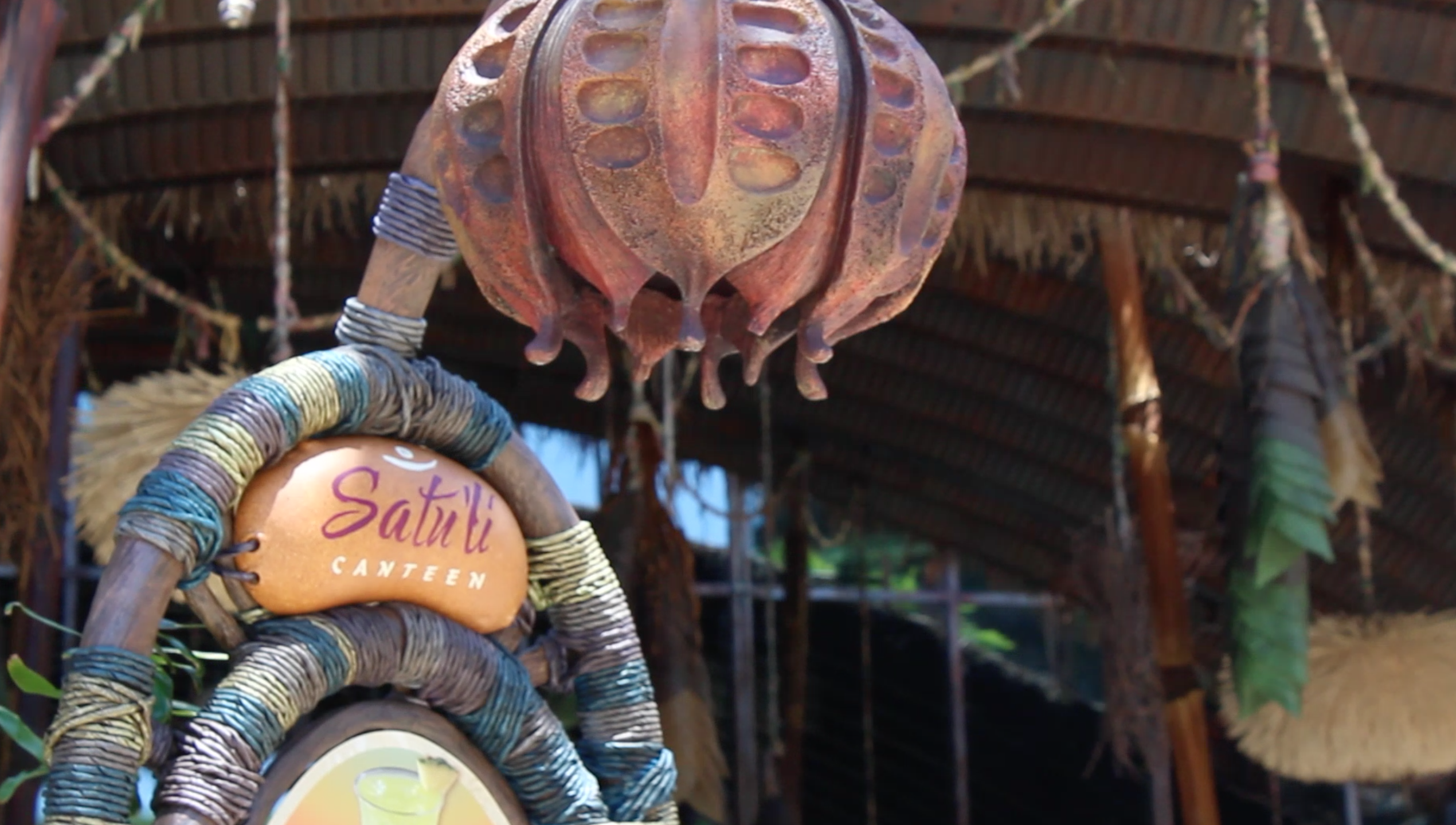 We got a bit hungry after the rides, we ended up at the 'Satu'li Canteen'. The food here looks as appetizing as the pictures. When we entered the Canteen, there was a large window panel where we can see two chefs grilling sizzling meats. I think it is a great way to start ones appetite with a small banter. The interior is beautifully designed. The land consistently keeps its theme throughout the park and surprisingly its restaurant as well. In addition, the choice of food matches with the theme as well.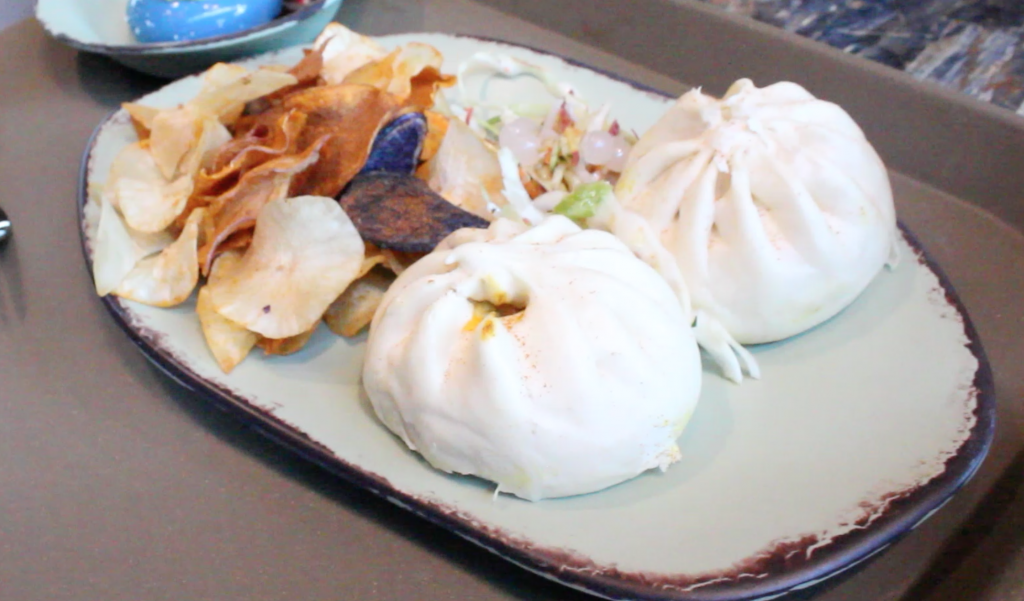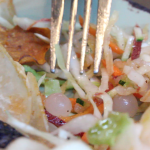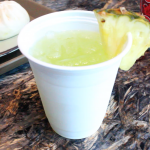 We ordered 'Curry Bao Bun' served with Exotic Chips and a Passion Fruit Slaw. For our drinks, we got the 'Sangria', it was mixed with Powerade and Pineapple Juice; delish. The 'Curry Bao Bun' is true to the taste of asian cuisines that we had in the past and its very well balanced in flavor. The chips taste a lot healthier than regular potato chips that we are used to and we think it compliments the bao buns very well. The Passion Fruit Slaw is quite interesting, if any is familiar with the popping boba add-ons from the popular drink, they add some to this dish. For our dessert, we got the space looking 'Blueberry Cream Cheese Mouse Cake'. As appetizing as it looks, this thing is delicious. The blueberry cream cheese is nice and smooth, the yellow passion fruit pudding topping brings it to the next level with some of its tartness. Overall, this restaurant is a great addition to this land, if your hungry, this place is a must!
Summing it all up, I'd have to say that we love this experience and can't wait for it to open. As much as we like to brag that we got to see it first, we would wish to bring everyone along on this preview too. Be sure to check out the Pandora experience at Disney's Animal Kingdom on May 27th, 2017.